Who I Want to be - a poem by Emily Gruber
Aug 15, 2012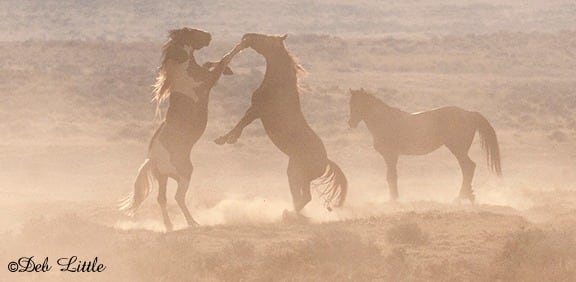 I wanted to share a poem with you written by my niece Emily. Here is her biography so you can get to know her before reading her poem:
Emily Gruber is a sophomore at Grace College. She lives on her parent's alpaca farm in northern Indiana. Emily's favorite animals are kittens and chickens. She enjoys living in the country and living for Jesus. Emily likes to read Christian fiction and to write for fun. She sat down at her desk last year at college and wrote down what was on her mind. The words that came on the pages were not meant for anyone to see. That changed when Emily had to write a poem for her creative writing class and decided to turn in the poem she had written for herself. Emily realized that when something comes from the heart, then that is truly the best a person can give.

Who I Want to Be
By Emily Gruber
Out West is where I've always wanted to be,
But you see, that isn't for me,
Because I'm a city girl, that's why,
Born and raised with skyscrapers and
Streetlights all around,
Instead of gazing up at all the stars in the sky,
As if I lived in the country.
But you see I'm not a western girl because
I own a cowboy hat, and cowboy boots,
And a cowboy buckle, and these things
Are fake and pretend and not real,
Because I don't call them what they really are.
If I were a real cowgirl, I'd call them
What they really are, like
A western hat, and western boots,
And a western belt buckle while riding my
Mustang, roping calves and other things
In the Wild West,
With my hair streaming out behind my head,
And my hands calloused from work
Gripping that rope in my hands as
I take down that calf.
But I'm not a western girl, wearing
A western shirt tucked into
Faded blue jeans,
That's not who I really am.
I'm a city slicker with my hair
Straightened down my back
And my hands smelling of
Nice vanilla lotion
Gripping that saddle horn
With both hands
Because I'm afraid I'm going to fall off
The small pony at the city zoo.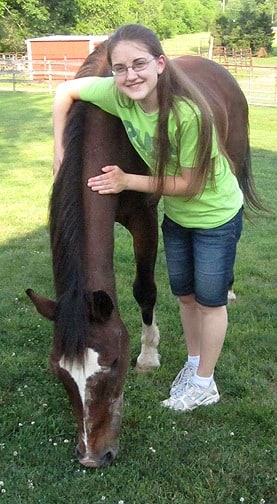 Emily and Touchy
©Emily Gruber (Please respect all copyright laws. Reproduction of this poem is strictly prohibited without written permission from Emily Gruber)