Pryor Mountain Wild Horses
Oct 08, 2009
If someone were to ask me what my most favorite place on this earth is, I would have to say the Pryor Mountains of Montana. There is a beauty there that no other place can match. A solace that soothes my soul. In the quiet of the mountain top, I can hear the wind whispering in the pines, the chatter of the mountain bluebirds as they flit about. The crisp mountain air is filled with the fragrance of pines as they dance in the breeze. Wildflowers in every color imaginable dazzle and beckon a closer look.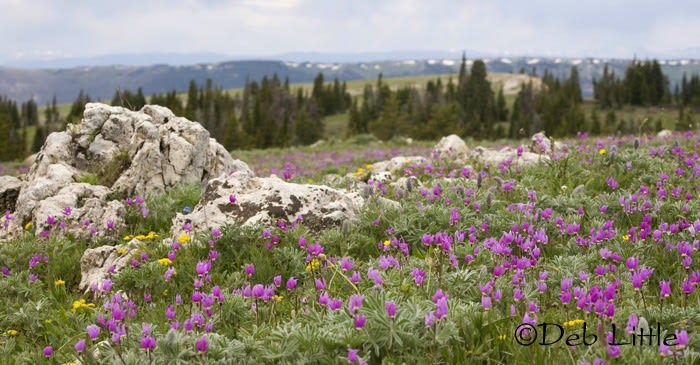 A coyote is yipping to his mate. Wild horses that move with a grace that just takes my breath away. I find myself holding my breath, mesmerized by every detail. In the stillness of the moment, all of my senses are filled. Suddenly the sound of thunder fills the air! Soon I can feel the earth tremble beneath my feet. Then over the distant hill, I see a band of wild horses coming my way.

Oh the beauty, the sheer freedom as they race across the meadow! For a moment I am lost in the moment and feel as though I am running with them across their mountain top home…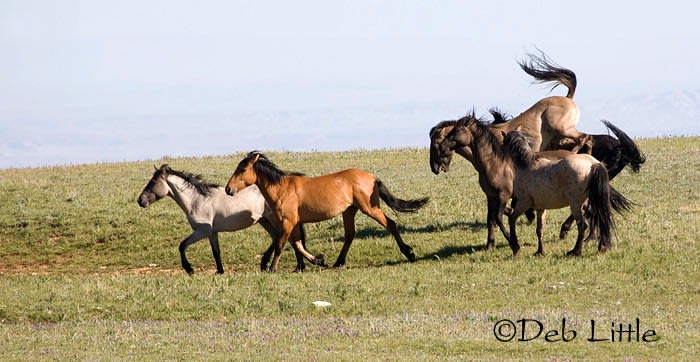 Over the past several years I have come to know and love these horses. I am honored that they have allowed me into their beautiful world. I can't help but come back to the mountain time and again. I love every little thing about these beautiful creatures, from the little one dancing in the sunset to a band stallion taking a snooze in the morning sun. With a camera, I have set out to capture the very essence of their being. In the coming entries I will share a little more of my adventures with these amazing wild horses and how they are playing a key role in my life.