Just Another Rainy Day?
Jun 21, 2015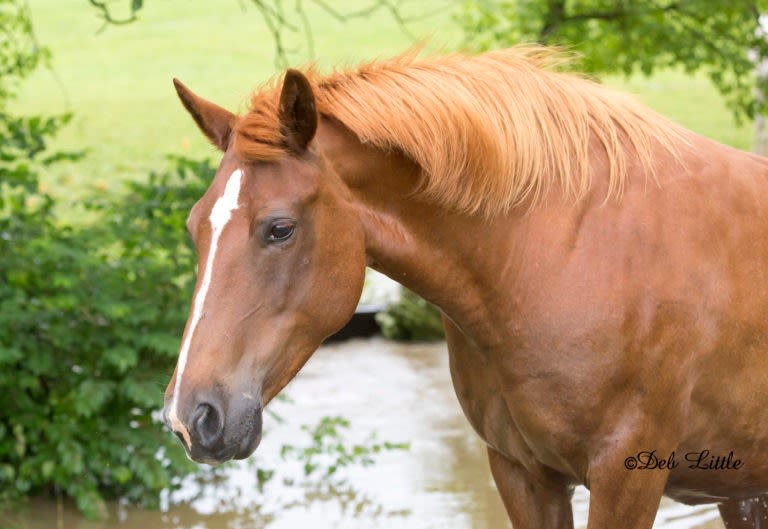 "Do you trust the trust your horse has in you?"
Jamie Dodson
It all started out as a typical rainy day. It had been raining off and on for a good week. But today was a steady downpour that would not let up. Terry and I went out to see the horses soon after we got up. We had to cross the foot bridge since the creek was too high to cross by foot or even 4-wheeler. The horses were all very content. It was only 69 degrees, a steady rain and no flies. They were very happy! Just a couple of hours later, we went back out to check on the rise of the creek.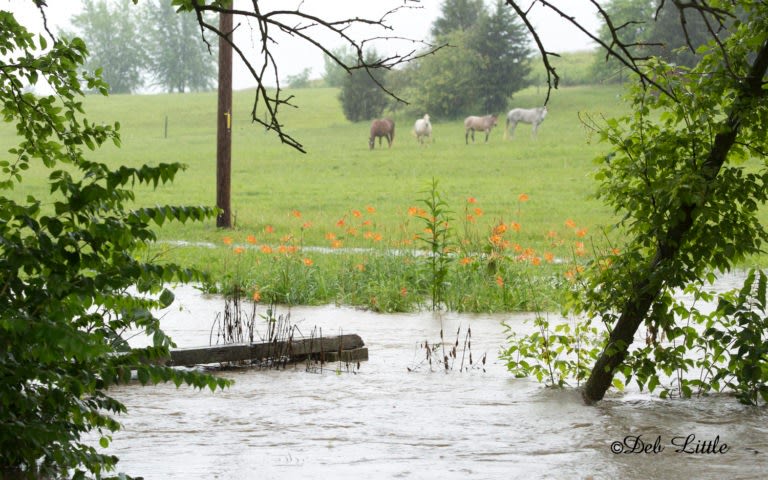 The creek had risen a remarkable amount in what I thought was a short period of time. Knowing that the horses are very self sufficient this time of year, we were not concerned about them at all. They had plenty of high ground to graze on, lots of trees to take shelter in should it start to storm and they were getting plenty of water through the rain soaked grass they were grazing.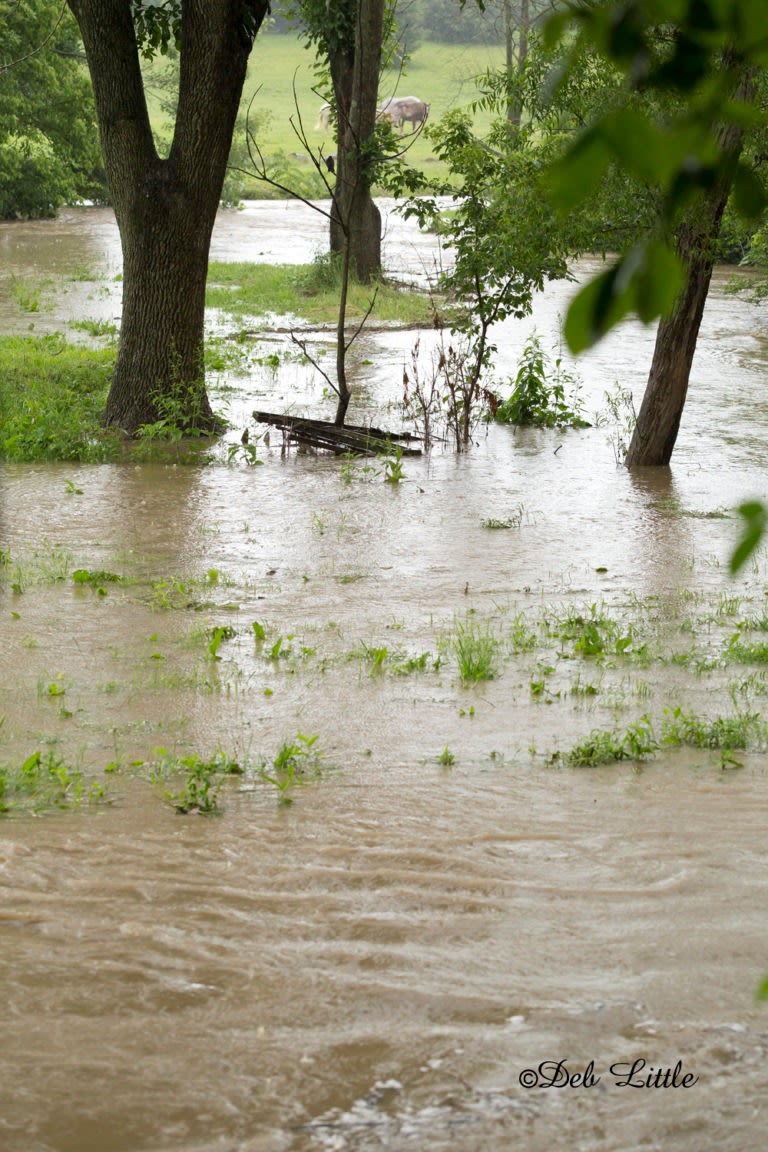 It was rising rapidly at this point. After about 45 minutes, we walked back over to the barnyard to see how our foot bridge was doing. (After losing it in floods in years past, Terry has since chained the board to a close tree so it would not float away.)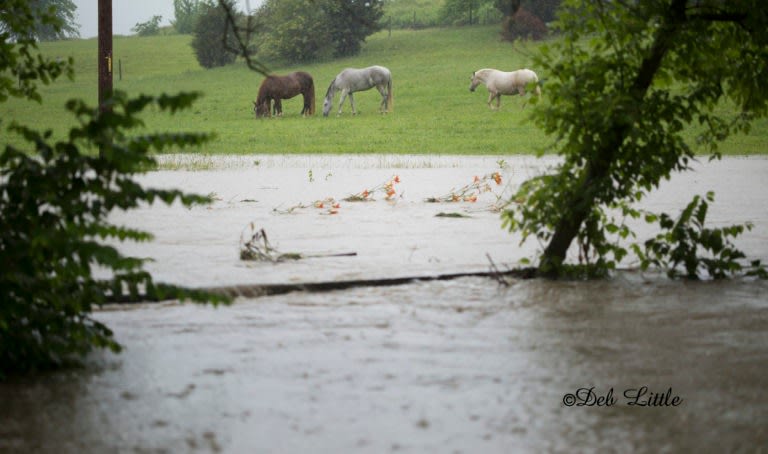 By now the water was so high that the foot bridge was floating and resting against the trees.
I took this photo just about 2 months ago of this same creek crossing. This is the typical height of the creek: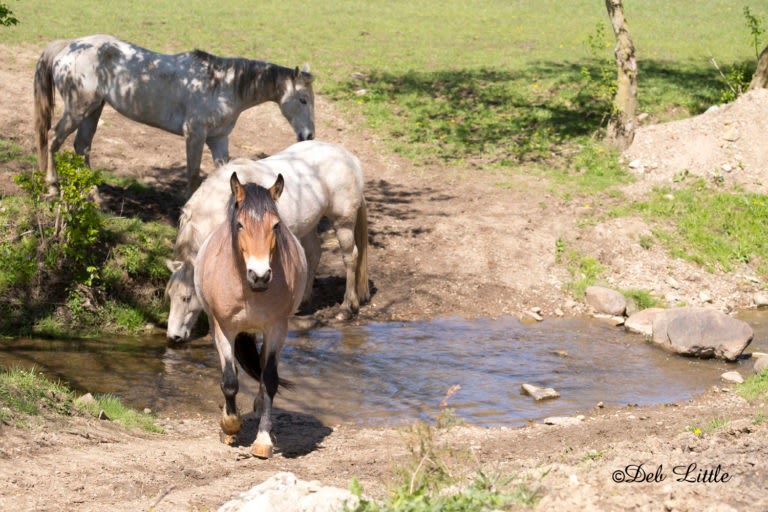 We went inside as it had started to rain even harder. After some time, the rain finally subsided and the sun was trying to break through the clouds. We could see that the creek had receded by a few feet, so we went back out to take a look.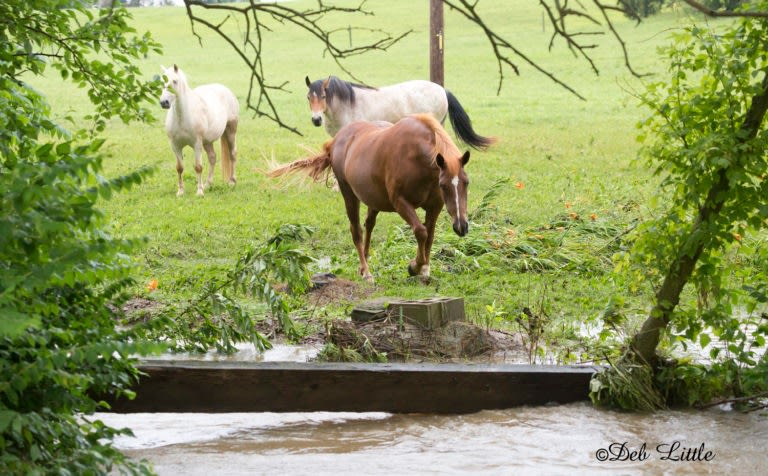 The horses were all very close to the area they cross to get to the barn. We could just tell by their body language that they wanted to come to the barn. With the sun starting to shine, the flies came back out and were irritating them. Abi and Ember are the most sensitive to biting flies. Knowing this, Terry called for Abi to come.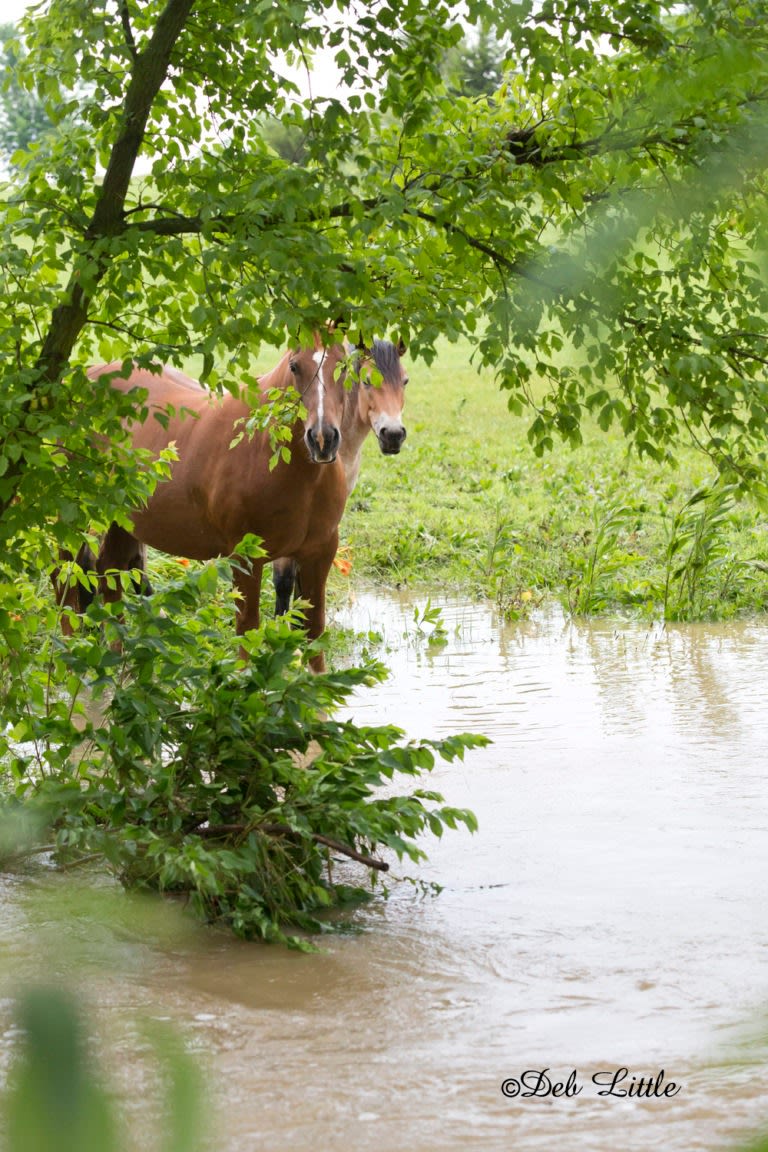 She processed that and then we could tell the moment her decision was made. She moved with purpose and did not hesitate.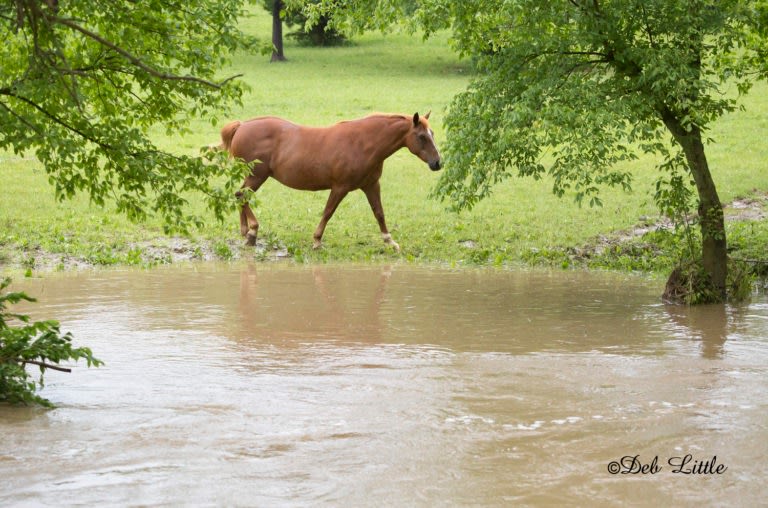 This was reminding me of a time in the Spring of 2011 when the flood waters came and it had a great impact on a family of foxes that den along the banks of the creek.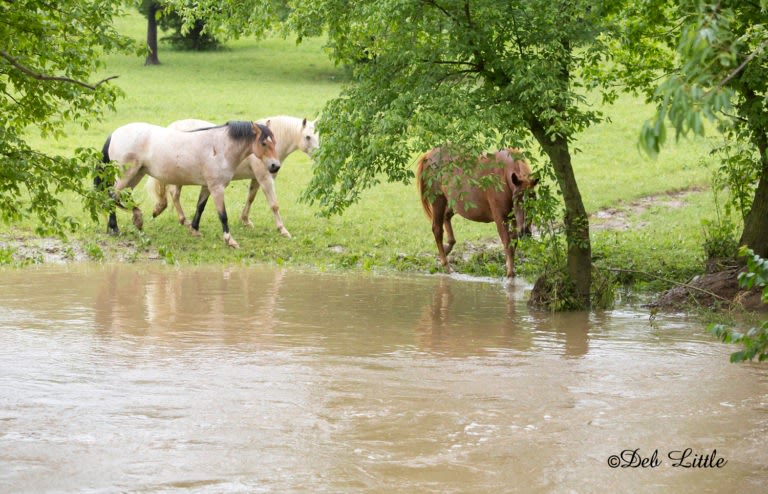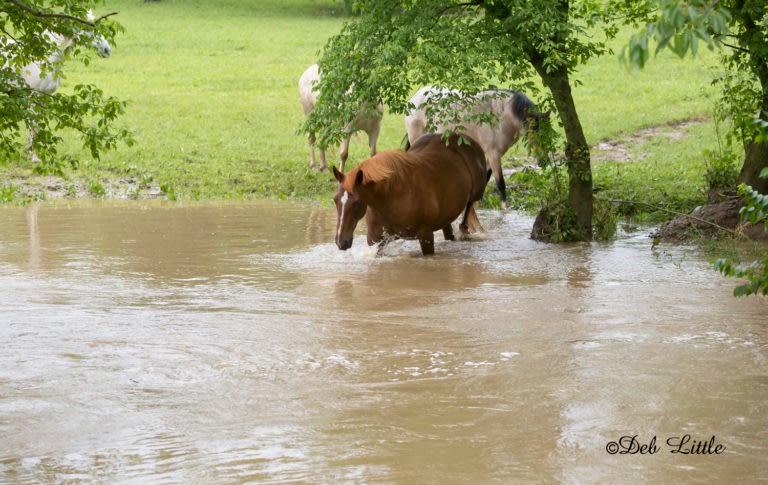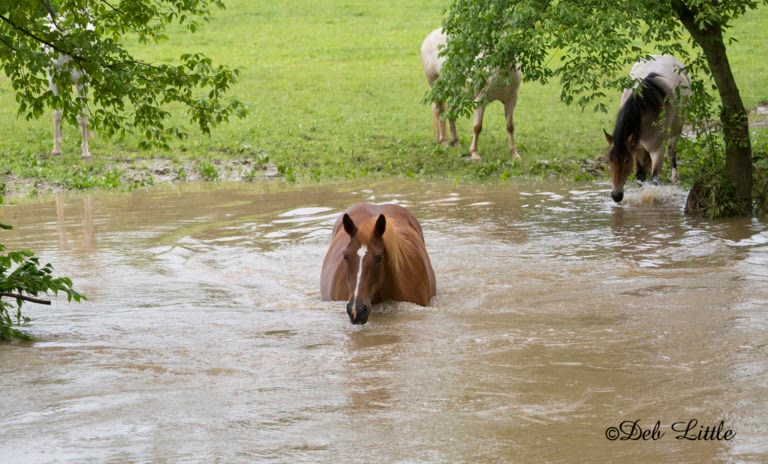 The swift current started to take Abi a little bit off course. I was curious as to her choice of where to start crossing the creek. She has crossed this creek hundreds of times and knows where every rock is.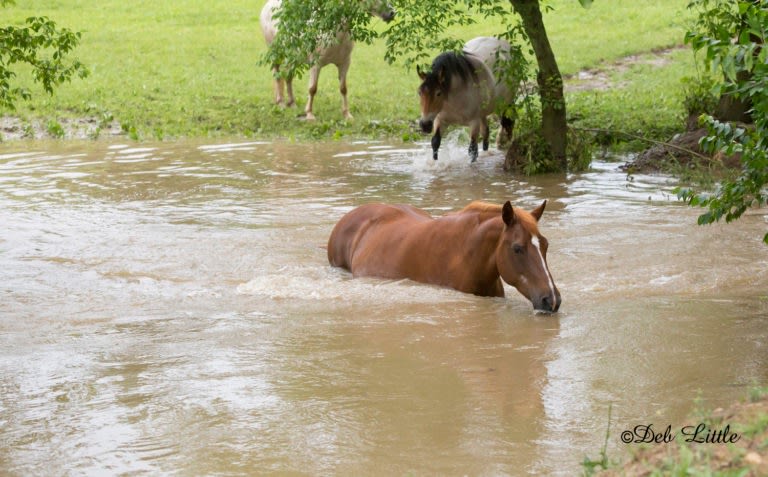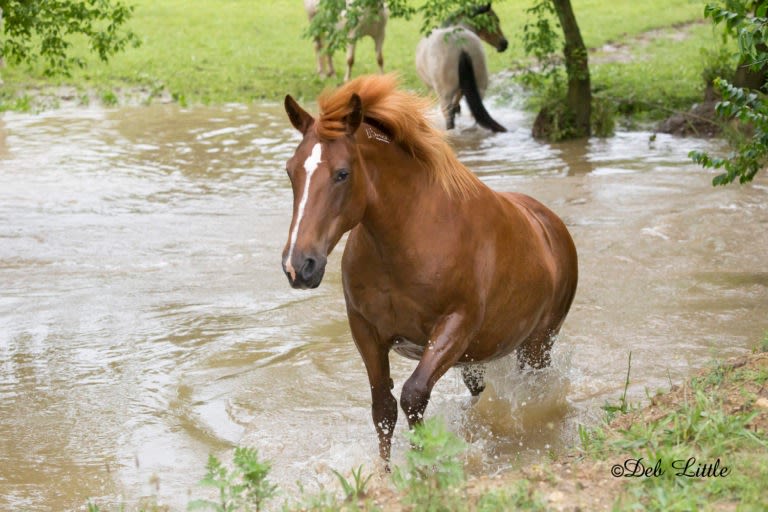 After seeing their fearless leader cross successfully, the others started across, one after the other.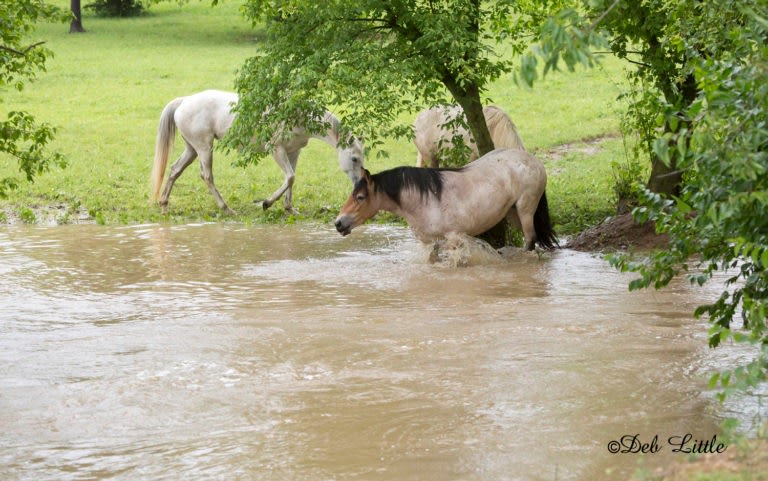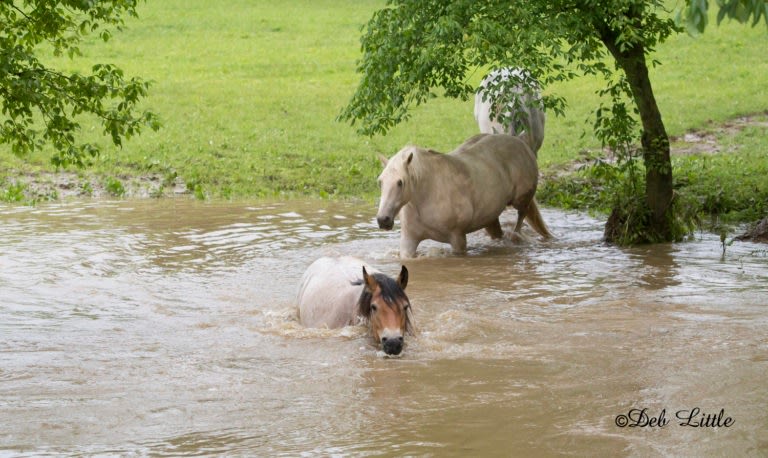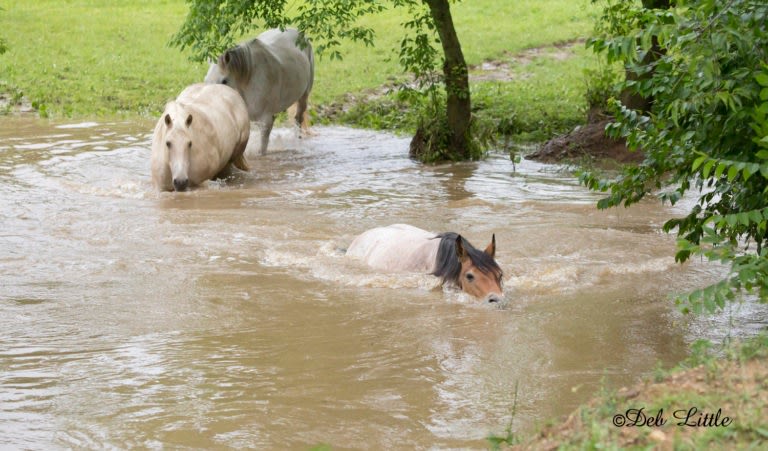 Feeling her way, Ember lowers her head to cross, just keeping her nostrils above the water.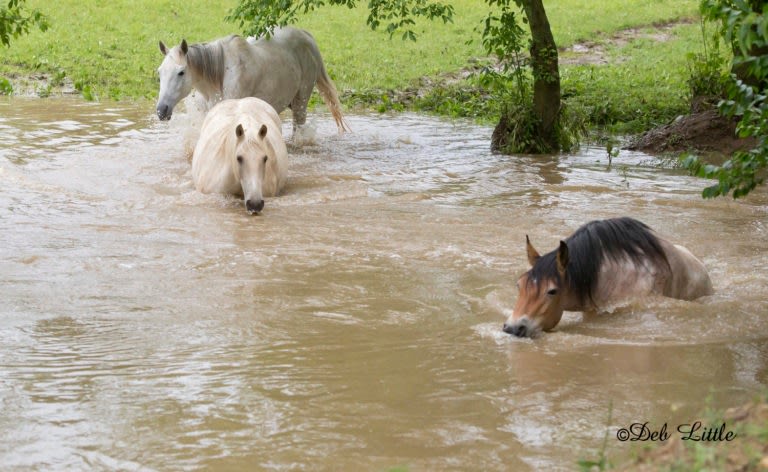 Watching her, it appears she uses the large rocks that we have strategically placed to cross by foot, to push herself in the right direction against the current.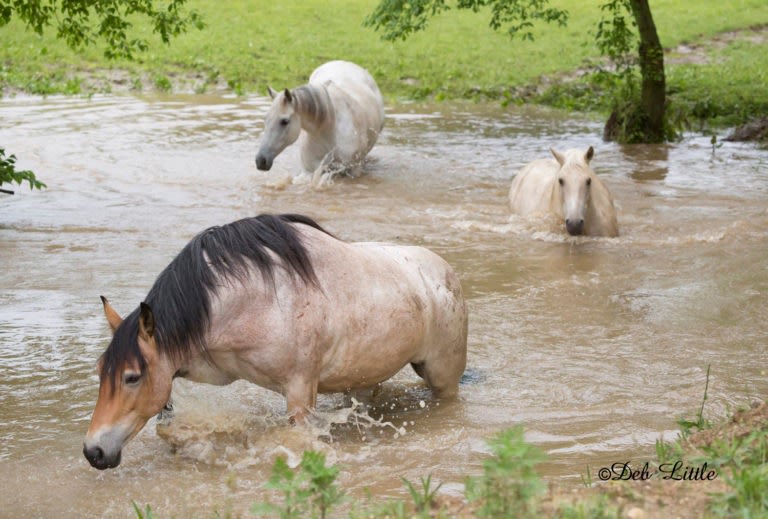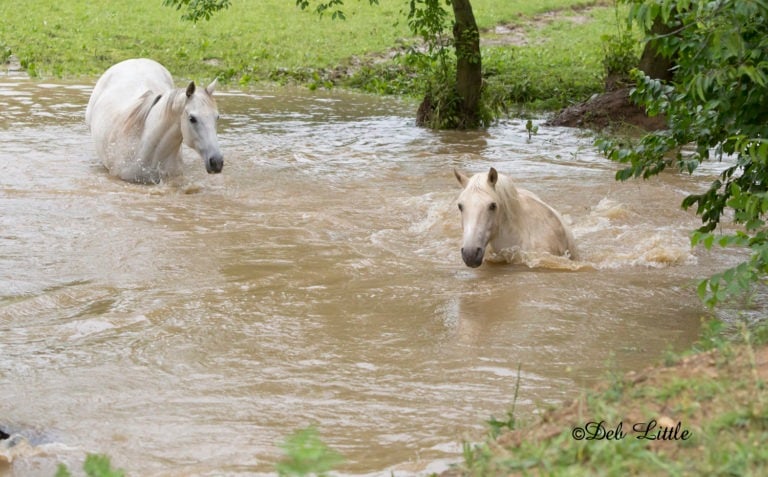 Image uses that same rock to get his footing.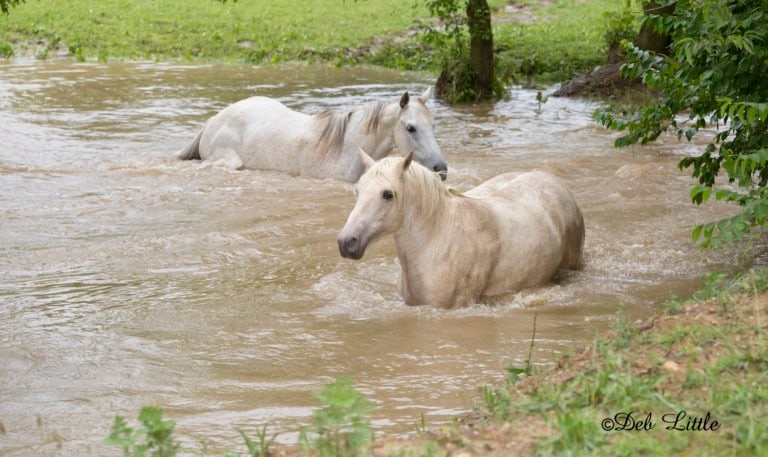 Lady Gray is taken off course the most, but pulls out of it gracefully.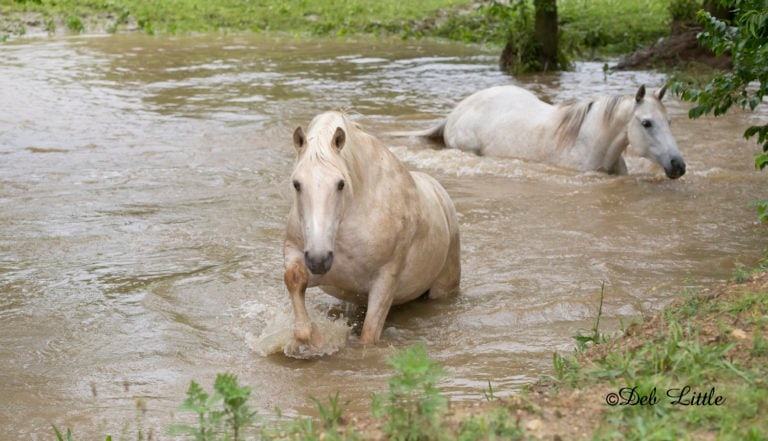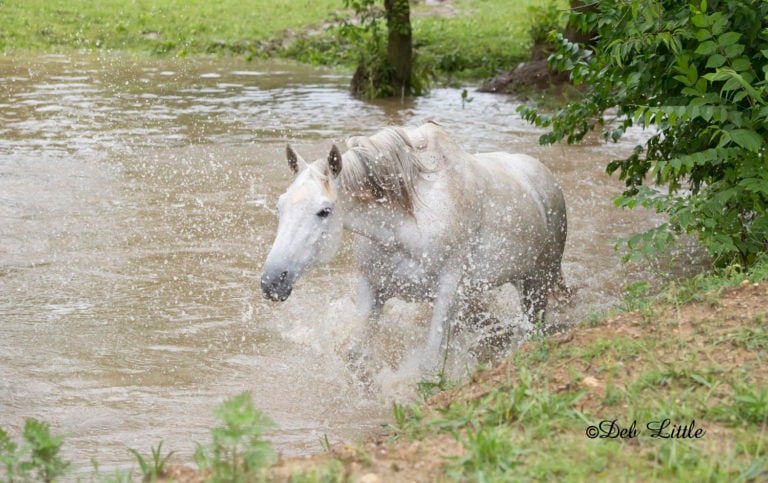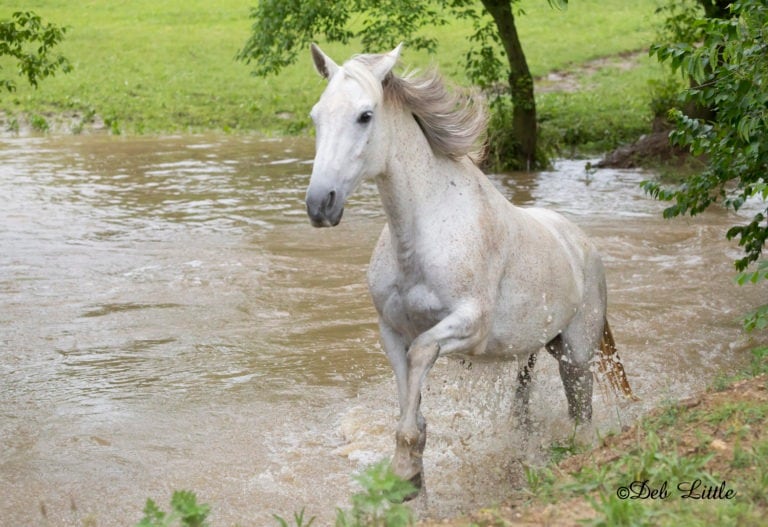 Once they all made it across, we were eager to scratch their itchy places and love on them. We used that as a reward for crossing the swollen creek that had to be scary for them. They all did very well in coming across. We were, once again, amazed at the trust these precious horses have in us.